This model was made for a introduction to modelling class.  I goal was to make a simple, appealing model because I want to familiarize myself with the pipeline. It was quite challenging and frustrating at time, but I think gain a lot of valuable experiences from this project.
The concept is a careless sea captain who is having a good time. He have a stocky and weathered build, like most sailor. The captain is drunk, he look like he gonna tip over, but his sea legs is keeping him steady.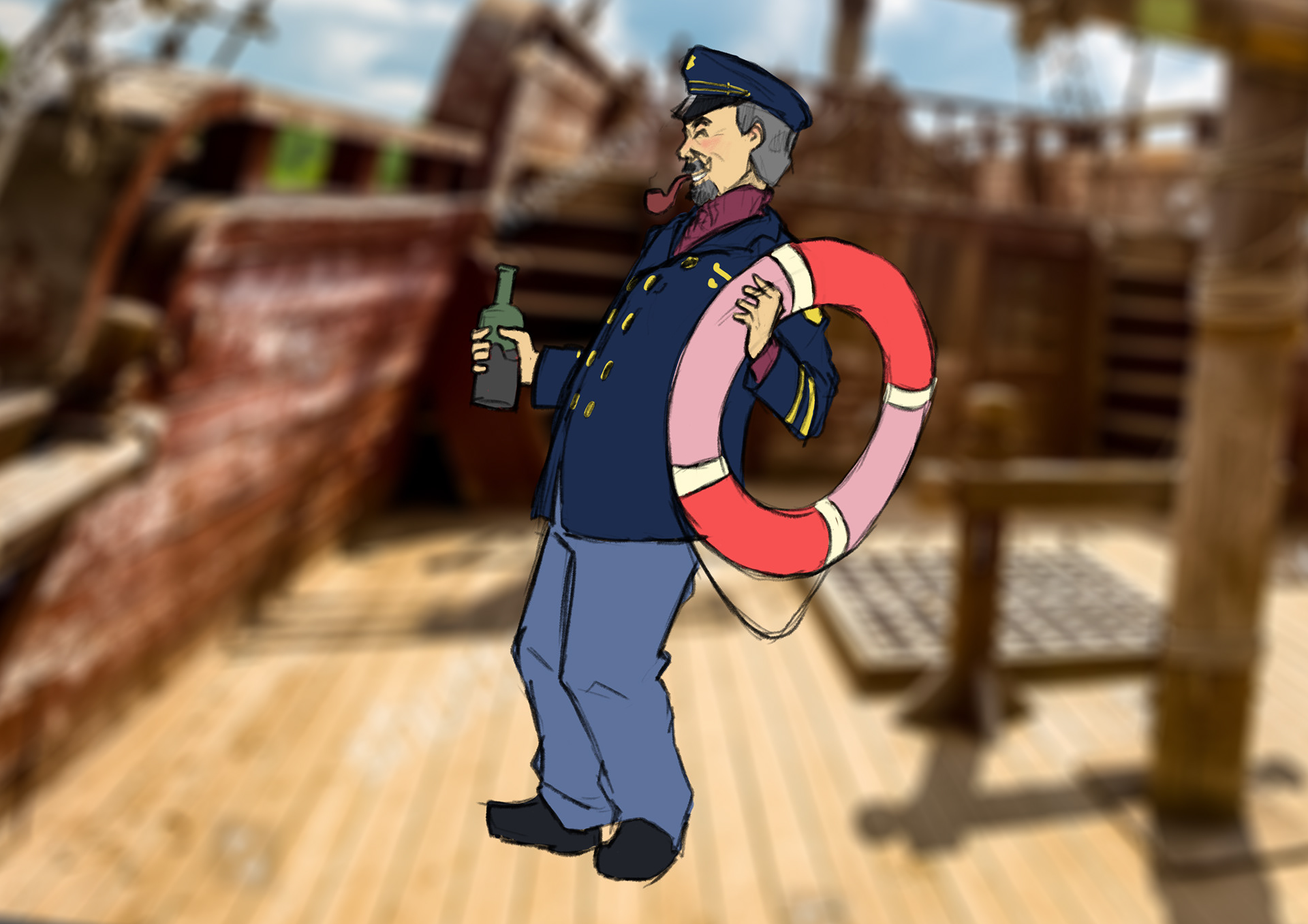 Working with Zbrush interface was both easy and difficult. It was easy because I have experience navigating in 3-D environment, and Zbrush make it feel very natural to sculpt with a pen. I was hard because the powerful software is quite overwhelming and I was racing with a tight deadline
However setting my priority straight and just focusing on the visual aspect of the sculpt seem to work for me.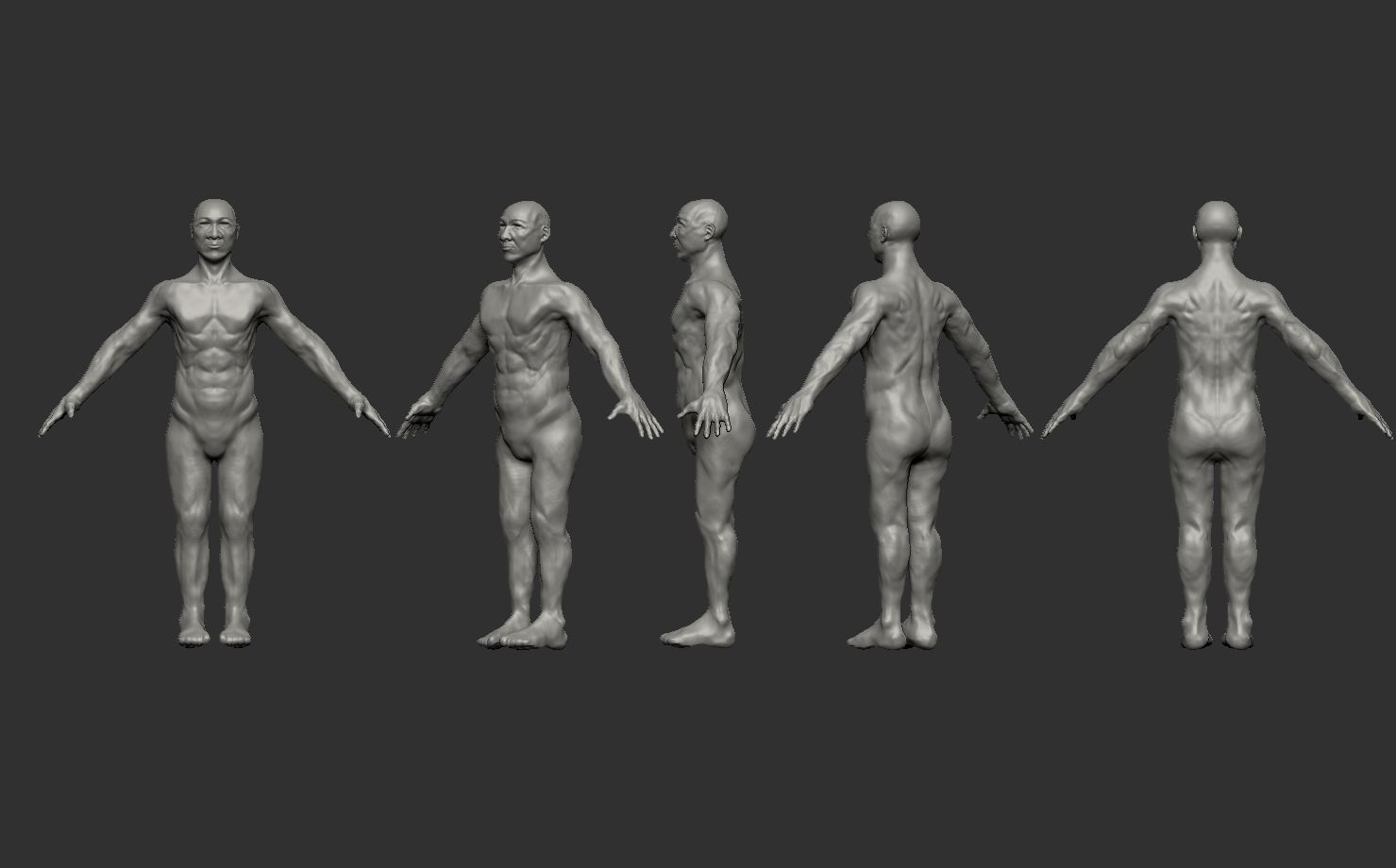 In the anatomy stage, I try get the face right with the concept and polish it. Because I was learning, I sculpted a standard human body with visible muscle. I knew it is going to be covered with clothes at the later stages.
Sculpting to get the cloth to feel right was very difficult in Zbrush, especially loose and straight clothing such as this. 
I simplified the topology of the body so the extractions will be stiffer than normal. Then I polish the bigger shapes before going in with the detail such as folds and wrinkles. I think I will go with an external simulation program for cloth in the future.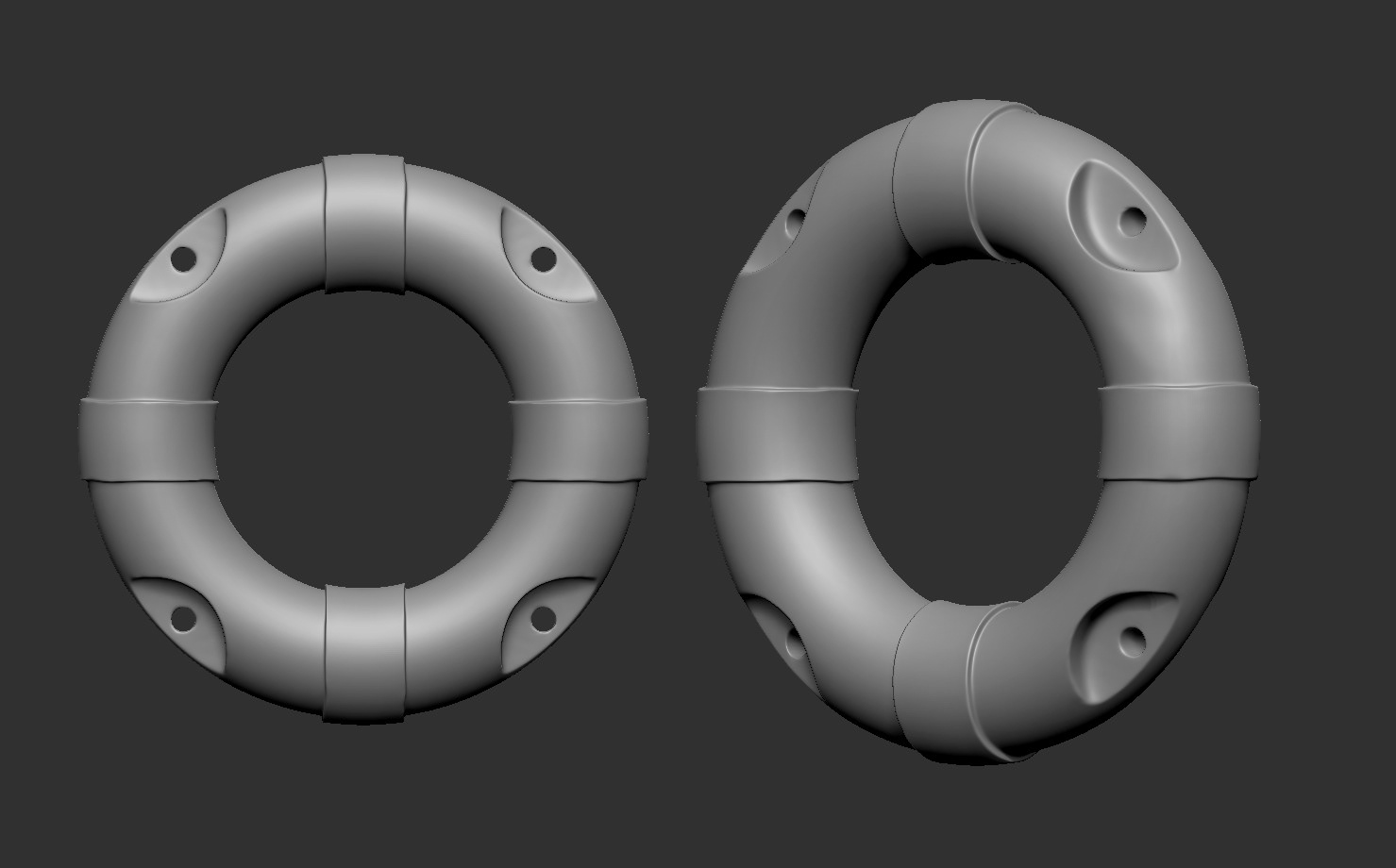 The design of the float is accurate to real life, but it doesn't fit with the final product in my opinion. I will try to balance between accuracy and artistic intent in later project.
I used Substance Painter to texture and Marmoset Toolbag 3 to render the model. This being a concept sculpt, have very bad topology, so the UV process was painful to get through. I should have partially taken care of the UV before posing the character. Marmoset was intuitive and fast, I am sure that there are other technical aspects I have yet to learn, but it serve what I want to do well.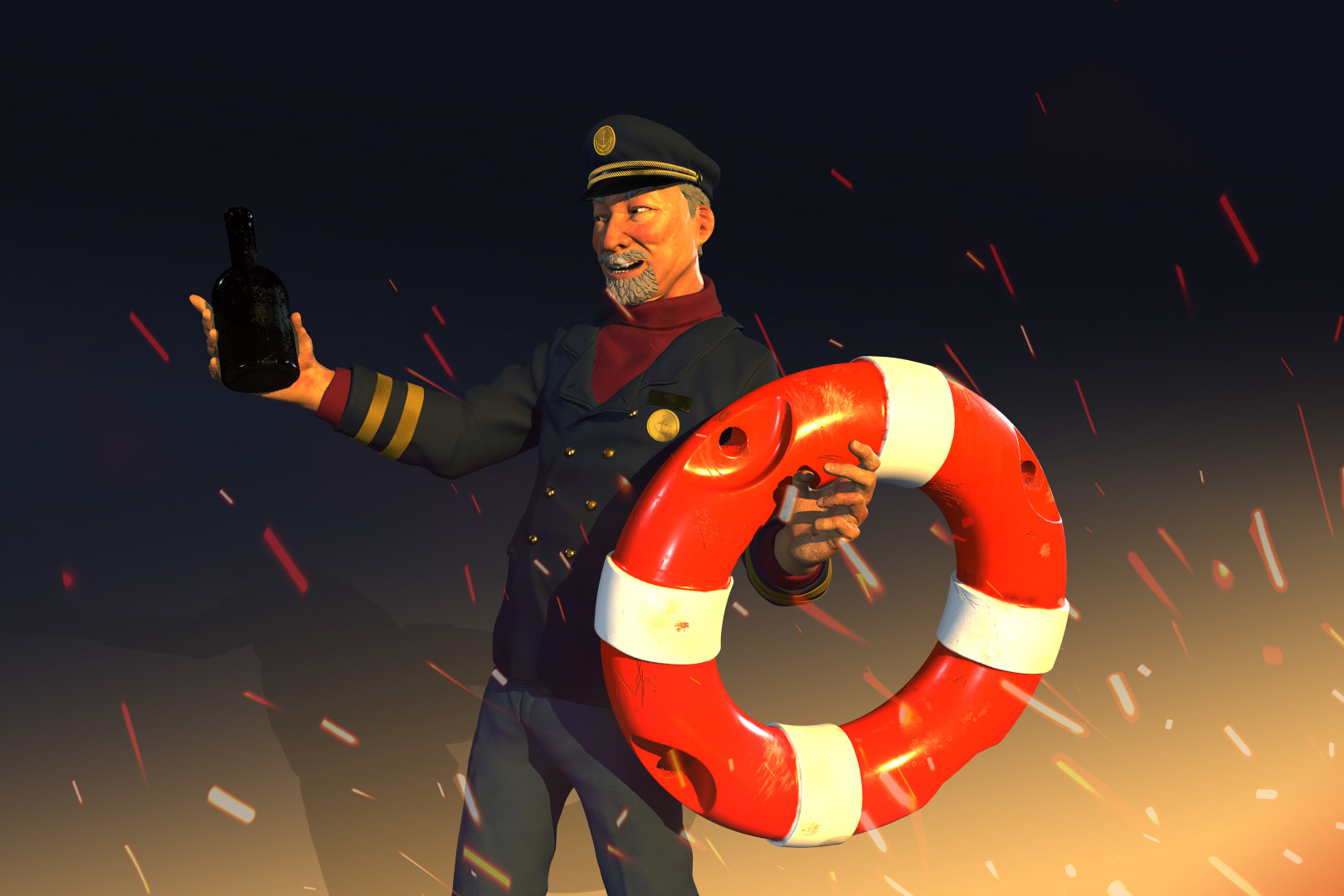 Overall, I would say that this project was fun and smooth, there were of course difficulties along the way, but for my first experience with modelling, it was relatively enjoyable. I look forward to improve upon many of the visual flaws I have, and create more model.